Hello!
This is mainly reference to be used for the lovely team member that is taking on Veil's study. I hope this proves to be more helpful in illustrating the kind of room you will be recreating.
Veil's study is a two-stories tall, windowless, modern room that is more rectangular than anything else. We imagine this room above all else to be a representation of the character. The style of the furniture and bookshelves is very modern, minimalist, and sleek, with a lot of straight lines and angles and few curves. The color scheme is open to interpretation, however we think he would tend to use more neutral or cool colors, such as black, gray, white, brown, or navy blue.
Below are some references to the more minimalistic styles that you can use as inspiration when drawing Veil's Study. If anything else is needed, please email me and we will try to assist in any way possible.
_____________________________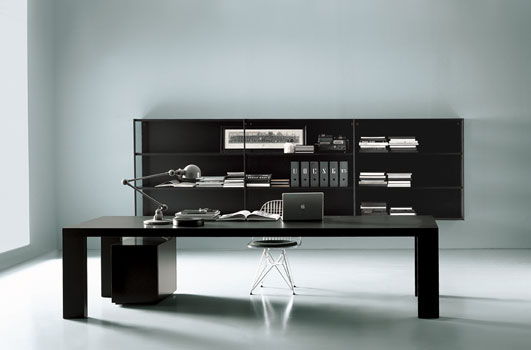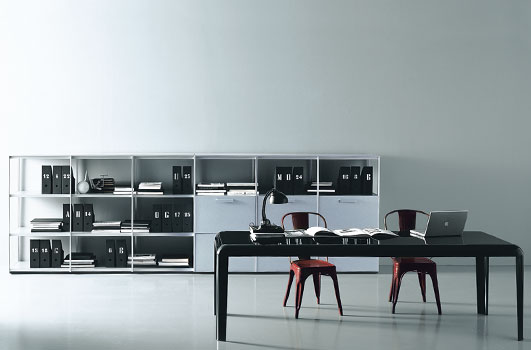 Veil is also a writer, so keep this in mind that he uses his study to work. It's a tidy, well-organized space with a typewriter on the desk and perhaps a cleanly stack of papers next to it along with a folded newspaper. He would have pens on his desk, perhaps cleanly put away in some kind of holder, or neatly organized on the edge of the table.
The room itself is rather barren as well in terms of homey comforts, such as pillows.
However, there are some exceptions to this rule,with a few less-modern, less-sleek items strewn throughout the room as a reminder that Veil, though he may try to be fashionable and modern, still finds comfort in softer, more homey things.
The books, for instance, are slightly eclectic as a majority of them tend to be rare antiques, so we will be seeing a lot slightly dilapidated, old-world books mixed with some newer books on Veil's modern black shelves (that reach up for the whole two-stories tall the room is, Veil has a lot of books). In addition, there are a few other curious items or two that look as though they don't belong, predominately a mounted great white shark jaw bone on one of the walls.
In addition, Some dog toys and a dog bed, too, might in the corner of the room (for Veil's beloved Pomeranian, Julius Caesar).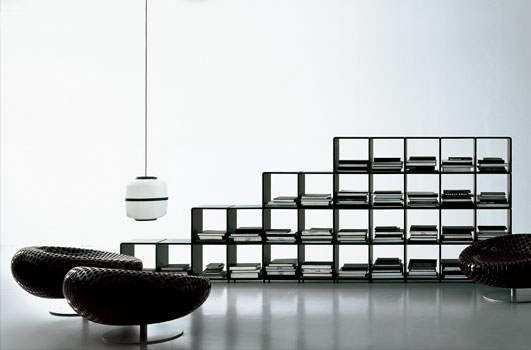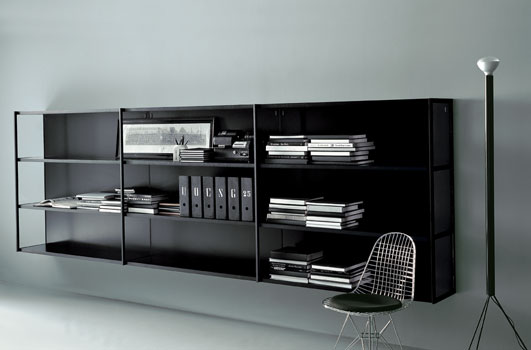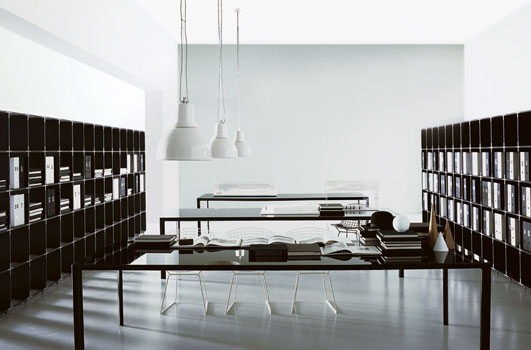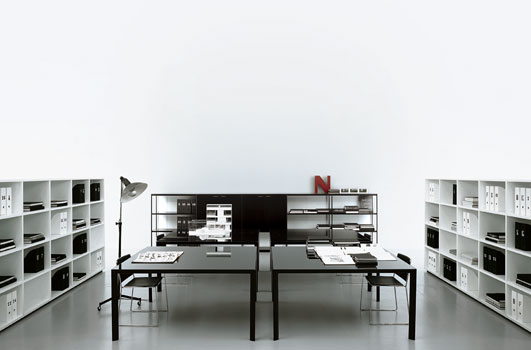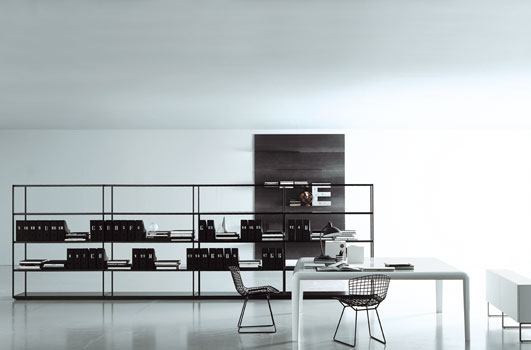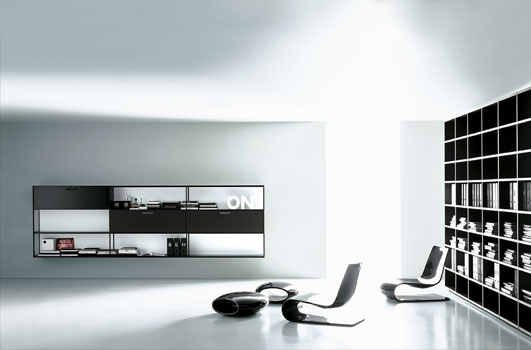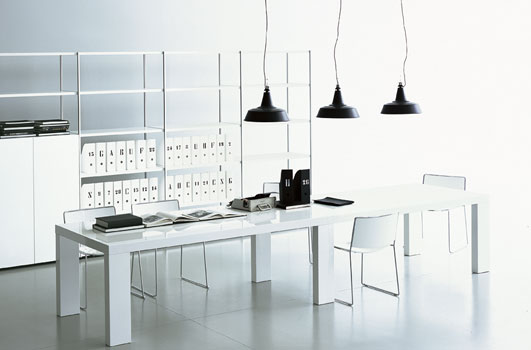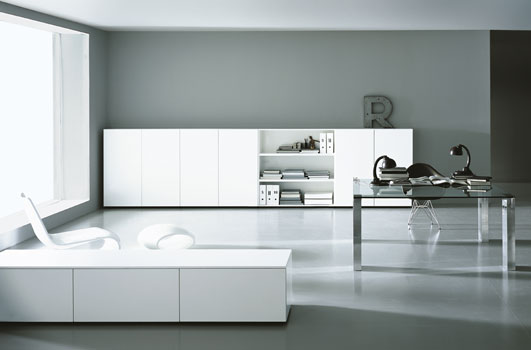 _____________________________
Images of minimalistic rooms reblogged from digsdigs.com